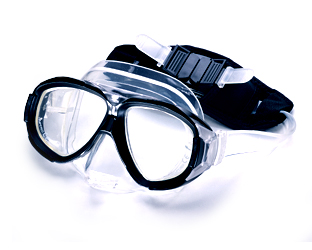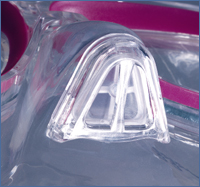 Ocean Master's Equalizer Purge System has been improved. Typically purge valves sit on the bottom of the nose pocket but most systems do not provide longevity and compactness. Ocean Master Equalizers provide a quality system backed by a manufacturer who cares.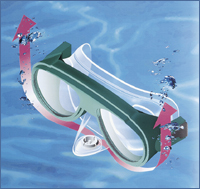 A purge helps you expel water without lifting the mask away from your face. With less residual water, you'll feel less inhibited while diving or snorkeling. Located at the lowest point of the mask, the purge valve ensures that water is cleared out completely. A purge cover helps direct bubbles away from the face (arrows show bubble flow).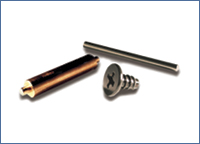 METAL MOVING PARTS
Brass rollers and metal hinges are used instead of plastic parts for all critical areas.
STANDARD FEATURES
High quality purge system
High-grade silicone skirt designed to help ensure the best fit via a soft, comfortable seal around your face
Q-Strap
In most cases, Equalizers can be maintained without special tools (should you ever need to replace parts).
Ocean Master Equalizers fit more face shapes and sizes.
NEW! One-Way Purge Valve
A large, triangular-shaped purge valve offers more efficient water clearing (a greater volume of water can be eliminated per exhale). All you do is exhale to expel the water out through the one-way purge valve. Equalizers offer the simplest method of clearing water from your mask. Non-purge masks require the use of your hands to clear a flooded mask. Equalizers, with easy to reach nose pockets, enable divers to clear their mask and to equalize their ears (for pressure balancing under the water).
Today Equalizers are practically indispensible on dives where the simultaneous handling of computers, gauges and other equipment (reels, photographic equipment, etc.) often requires two hands. Multi-tasking is now so much easier. Enjoy the convenience of no-hands-required water clearing.
Parts are available online at oceanmaster.com.
Q-STRAP
Our trademarked straps are the most convenient way to don your mask. Every Equalizer also comes with a Q-Strap, the most innovative way to tighten your mask. Hear the reassuring clicking sound of the buckle as you pull the straps in an outward direction behind your head. You'll be so much more ready to make your dive. With the quick and convenient Q-Strap, you won't have to remove your mask in order to adjust it. Adjusting your mask is now precise. No guessing. Soft, no-slip neoprene keeps the mask strap from sliding against the back of your head. The Q-strap is another exclusive standard feature on your Ocean Master mask. You won't have to remove your mask in order to adjust it. Q-Straps may be retrofitted onto a non-Ocean Master mask. Call for details. Enjoy the easiest and most accurate way to adjust your mask, and have the industry's most convenient, easy-to-reach mask buckle system.